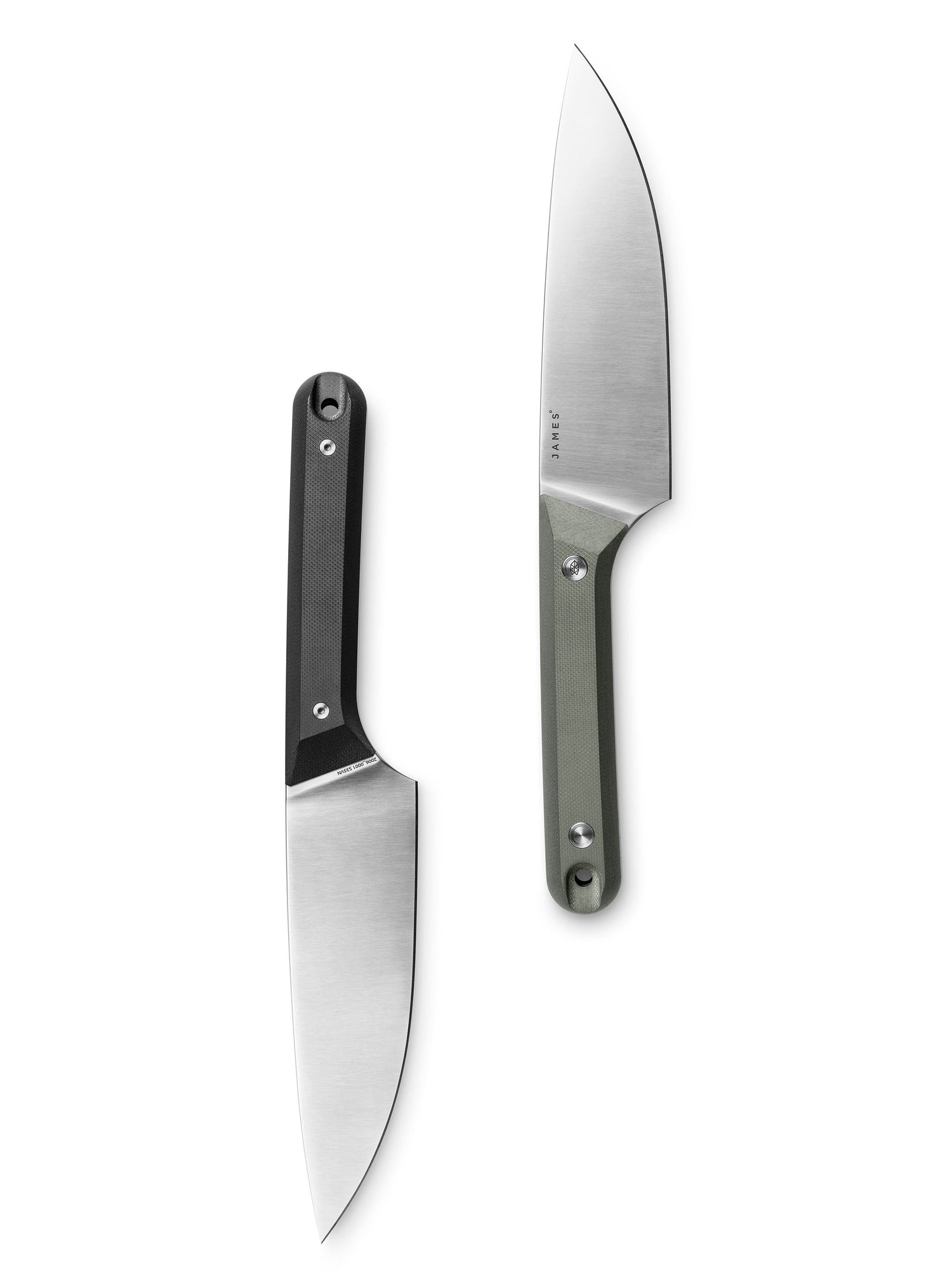 Crucible s35vn blade steel
10" overall length
G10 Scales
5.4" blade length
On a Taco Mission
Recently we launched the Hells Canyon, our second fixed-blade knife, and our first chef's knife. We designed it with the help of Chef Chris Cosentino as a culinary knife that could go anywhere; it's the chef's knife that you can take with you: in the truck, in the boat, or even just to the back yard. We decided to put the Hells Canyon to the test and spend a day with professional surfer and TJB ambassador Conner Coffin, on a quest to do some fishing and make some fish tacos. This sounded like a good test of the Hell Gap, plus we could get out and work with Conner, and spend some time on the ocean. Everybody could use some more outdoors time right now, and the crew here at TJB is no exception. But like on many great adventures, things don't always go the way you initially envisioned.
About Conner Coffin
Conner Coffin is a world-renowned surfer, guitarist, and a man who knows his way around the kitchen. Raised in Santa Barbara, California, by parents who found meaning in values some might call old school—work ethic, discipline, and balance—Conner learned at a young age that success is a way of life, not a goal to attain. In fact, Conner believes some of his most significant achievements happen out of the sight of the cameras in his backyard garden or amongst his fishing companions: food plays a pivotal role in Conner's life. Conner Coffin is the real deal. Conner is James.
Dawn Patrol
From the ocean to the garden to the kitchen, we tested Hells Canyon's versatility and it did not disappoint. Hoping for halibut, we beach-launched at dawn into choppy surf and the adventure was on. We didn't find halibut, but we did get on to the rockfish. The ocean was moody; she made us earn our meal. Once safely back home (which involved only a small amount of rowing), we gathered fresh herbs and veggies in Conner's garden, filleted our catch and stoked up the grill, all with The Hells Canyon by our side. Food always tastes better when you've earned it.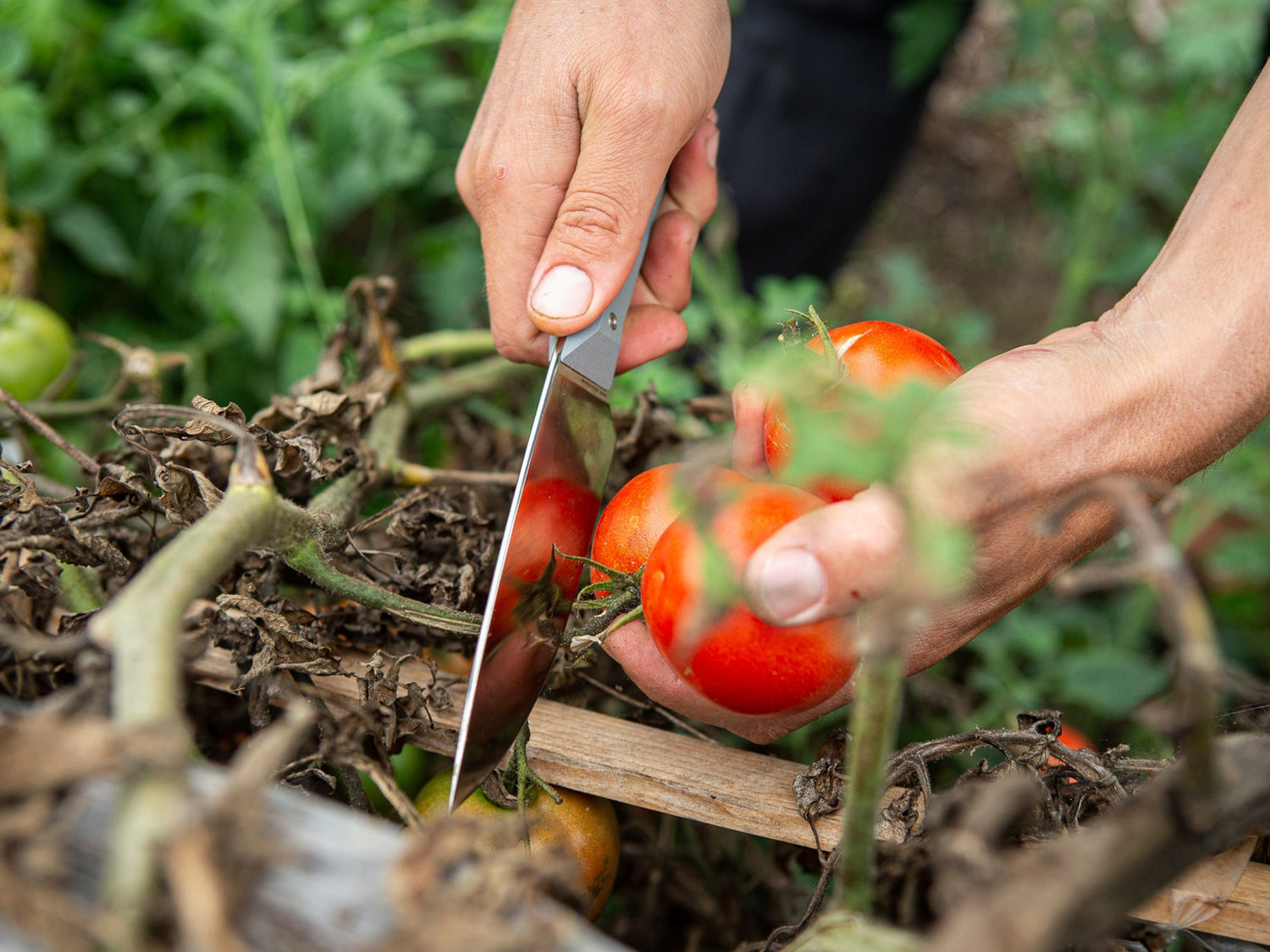 Corrosion Resistant s35vn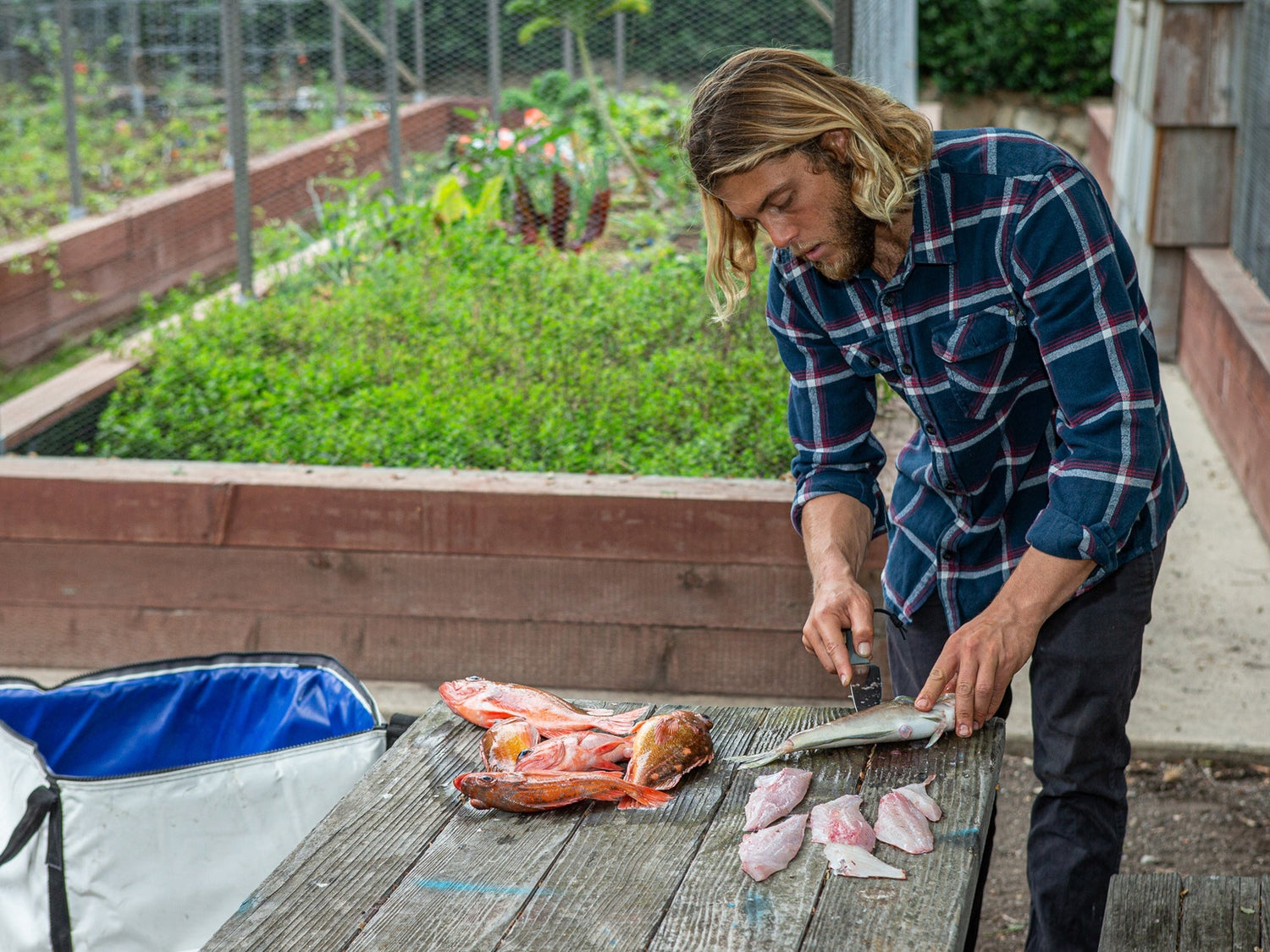 Firm grip with G10 scales
A Slight Change of Plans
After filling up the cooler with enough rockfish to meet our needs, we decided to reposition the skiff to see if we might find some elusive halibut. The ocean had been choppy all morning, and we had taken a wave or two across the bow, but we thought that we might make one last pass before we head in. We gave it a shot, but no halibut were to be found. When Conner started to pull the rope on the motor, she wouldn't start. No amount of yanking was going to coax the engine into running again. That's a rarity with marine engines, but it's not unheard of. Anytime that you head out onto the open ocean in a small craft you need to be prepared for things to go wrong. After some communications challenges we secured a tow that brought us close to our beach. We pulled out the oars, thanked the folks that helped us out, and rowed our way back to shore. It wasn't the way we might have imagined when we set out a few hours earlier; it was better. Now we had a tale of adventure to share.