TJB Artist Series: James° × Bryce Wong
We wanted to collaborate with Bryce because of his wide range of skills (painting, hand-illustration, tattooing, among others) combined with his use of both physical and digital tools. Bryce understands the importance of analog experiences, and these form an important theme in the creation of his work and his life. Our goal with this collection was to balance out our TJB utility position with a lighter and more expressive approach to colors and graphics.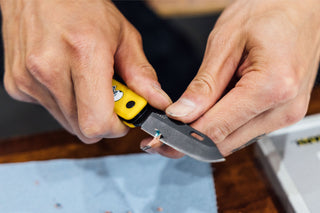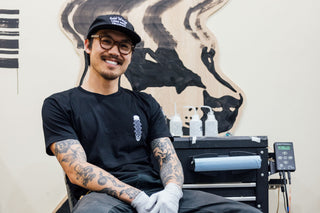 About Bryce Wong
Bryce Wong is a designer, illustrator, artist, and tattooist (amongst other things), born in Southern California, but now living in the far-less-sunny Portland Oregon. Bryce is a graduate from the University of Cincinnati College of Design, Architecture, Art, and Planning. We've got some employees who are also DAAP graduates and who were fans of Bryce, which is one of the things that spurred this collaboration into reality. 
Bryce has a degree in industrial design, and works at Nike, where he's had various gigs including key roles within NikeSB and now within Nike's digital footwear studio. When he's not slanging work for the swoosh Bryce continues to paint and illustrate in his private time, as well as spending time with his wife, dog and chickens. His work explores analog processes of manipulation of pop-culture symbols, cartoons and whatever else he feels like tangling with. The most important aspect of Bryce's work is to constantly #havefun.
The Collection
For this collection with Bryce, we wanted to bring some of Bryce's bright colors and his playful style to a few of our favorite daily essentials. The Bryce Wong collection consists of a version of the Ellis in bright Canary yellow, with our Bryce Wong wavy skull logo, a matching version of the Mehlville carabiner, an epic version of our Cambro valet tray featuring Bryce's iconic skull artwork, and a black and white Bryce Wong t-shirt. It all comes together in an iconic collection for the summer.
This limited collection is available globally via thejamesbrand.com and NTWRK.com, as well as a very select few global storefronts. Get it will you can, and make sure to #havefun with TJB and Bryce Wong.