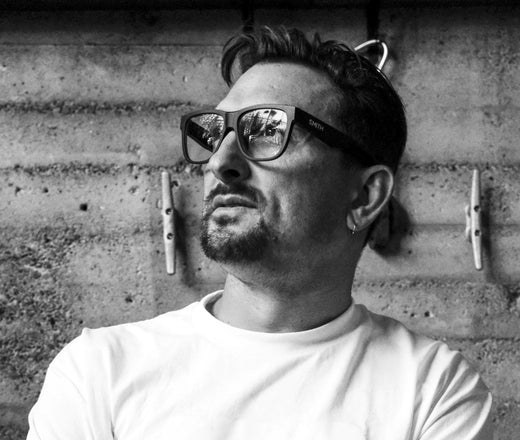 Chris Cosentino
Chef, mountain biker, author, skateboarder, entrepreneur.
About Chris
Passionate author, chef, cyclist and philanthropist, Chris Cosentino is co-owner of San Francisco's celebrated Cockscomb restaurant, Jackrabbit in Portland, Acacia House at Las Alcobas, in Napa Valley, & Rosalie in Houston Texas with partner Oliver Wharton and parent company Delicious MFG & CO. A graduate of the culinary program at Johnson & Wales University, Cosentino cooked at some of the country's most beloved restaurants, including Red Sage in Washington, D.C. and Rubicon, Chez Panisse, Belon, and Redwood Park in the Bay Area, before opening Incanto, his first executive chef position.

At Incanto, Cosentino drew critical acclaim for his innovative Italian and whole animal cooking. During Incanto's twelve-year tenure, Cosentino mastered the art of hand-crafted cured meats and helped raise awareness about utilizing the entire animal, including its offal. In 2014, Cosentino opened Cockscomb, showcasing a range of sustainable meat cuts and dishes inspired by the city's rich culinary and artistic history. His cooking at Cockscomb earned a glowing 3-star review from San Francisco Chronicle's restaurant critic Michael Bauer, who noted of the restaurant: "There's nothing else like it, and Cosentino has a consistent, unwavering vision." 2017 brought great change and growth for Delicious MFG & CO.

Drawing inspiration from Portland's history, Cosentino and Wharton opened Jackrabbit in spring to highlight the Pacific Northwest's rich ingredient palate and talented artisans, followed by Acacia House at Los Alcobas Napa Valley. Acacia House opened in summer 2017 to rave reviews "Cosentino strategically blends his bold style with a more refined approach" offers a modern interpretation of classic focusing on the origins of the amazing grape varietals found in Napa; France, Portugal, Spain, Italy & Germany. Rosalie, named after and inspired by Chris' great-grandmother Rosalie Cosentino, opens in Houston in September 2019. Author of the 2012 cookbook Beginnings: My Way to Start a Meal, Cosentino's long-awaited Offal Good: Cooking from the Heart with Guts, was released in fall 2017, celebrating whole-animal cooking.

Chris has also collaborated with Marvel and wrote Wolverine: In The Flesh. Cosentino won season four of BRAVO's "Top Chef Masters," earning over $140,000 for The Michael J. Fox Foundation, and he is a member of Chefs Cycle, a 300-mile annual bicycle ride that raises funds and awareness in support of No Kid Hungry. He lives in San Francisco with his wife Tatiana, and son Easton.
| Hometown | Favorite Product | Occupation | Daily Carry |
| --- | --- | --- | --- |
| Santa Barbara, California | the Folsom - Black Serrated | Professional Chef | Oakleys, wax, the Folsom |