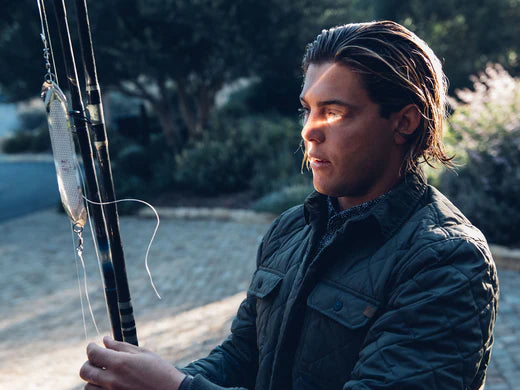 Connor Coffin
Championship Tour surfer, laid-back jammer, gardener, fisherman, family man.
34.4208° N° N, 119.698° W° W
About Connor
Growing up minutes from Rincon, Conner was splashing around in the lineup before he even started grade school – bumping elbows with the likes of Tom Curren, Dane Reynolds, and the Malloy brothers. Ever since, he's been bringing his laid back style and personality to breaks around the world.

From helping out with the up-and-coming towel company, Leus, to hosting the Coffin Brothers Surf Out, Conner brings his down-to-earth personality and positive attitude to so much more than just the competition circuit. Pumped to have you on our team Conner!
| Hometown | FAVORITE PRODUCT | OCCUPATION | DAILY CARRY |
| --- | --- | --- | --- |
| SANTA BARBARA, CALIFORNIA | THE FOLSOM - BLACK SERRATED | PROFESSIONAL SURFER | OAKLEYS, WAX, THE FOLSOM |